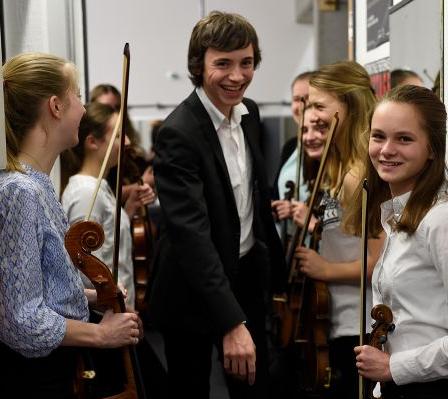 Summer Concert: Music in a Square
Musicians from the Stuttgart Chamber Orchestra together with the Youth String Orchestra Weil im Schönbuch will perform works by Antonio Vivaldi and Sulkhan Tsintsadze in the museum passage, peppered with improvisations relating to the art on display. The prelude will be a sound piece developed by children.
Direction: Susanne von Gutzeit and Erich Scheungraber, project coordination: Ulrike Stortz
Saturday, 25 June, 7-7.45 p.m.
€ 10 (with entrance to the museum)
Booking is recommended: +49(0)7157.53511-40



A cooperation of: SKOhr-Labor, Education programme of the Stuttgarter Kammerorchester, Junges Streichorchester Weil im Schönbuch, Museum Ritter  ̶  sponsored by "Kultur trotz Corona" of the Ministerium für Wissenschaft, Forschung und Kunst Baden-Württemberg