The Museum foyer will be showcasing
11 March to 1 May 2012
The portfolio of prints entitled Artists against Torture is a project initiated by the international, non-governmental and non-profit-making organisation "Association for the Prevention of Torture" (APT), which has been committed since 1977 to the establishment and preservation of human rights.
Nineteen leading contemporary artists have each contributed one artwork (original lithos, etchings, woodcuts, silkscreen prints etc.) to make this a unique portfolio. It was produced in 1993 in an edition of 150 copies, with the only stipulation being that the size of the numbered and hand-signed sheets should be no more than 60 x 80 cm.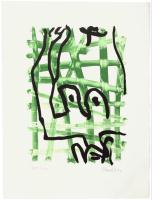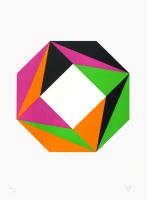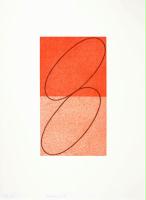 With the presentation of the prints, Museum Ritter is supporting the work of the APT in upholding human rights and preventing torture.
As part of a benefit action, select prints from the portfolio will be on sale during the course of the exhibition at Museum Ritter. We will be happy to send you the prices on request; the artworks can be collected after the end of the exhibition. With your contribution you will be helping the APT to actively prevent torture, one of the gravest infringements of human rights which, despite a universal ban, is still widely practiced.
The artists who are represented by works in the portfolio are:
Georg Baselitz, Max Bill, Eduardo Chillida, Rupprecht Geiger, Raimund Girke, Gotthard Graubner, Jasper Johns, Donald Judd, Jannis Kounellis, Sol LeWitt, Richard Long, Robert Mangold, Nicola de Maria, Giulio Paolini, David Rabinowitch, Emil Schumacher, Antoni Tàpies, Günther Uecker, Not Vital
Association for the Prevention of Torture (APT)
The politically neutral Association for the Prevention of Torture (APT) is a non-governmental and non-profit-making organisation that is involved worldwide in combating torture and maltreatment. Its goal is a world in which no one is subjected to cruel, inhuman and degrading treatment or punishment. The APT was inaugurated in 1977 by Swiss banker Jean-Jacques Gautier and has its headquarters in Geneva.

As a liaison body for national human rights organisations, the United Nation (UN), and other international organisations, the APT has initiated among other things the "European Committee for the Prevention of Torture" (ECPT). It works in close contact with people and occupational groups who operate in high-risk areas, especially places of detention. One of the bases of their activities is establishing the confidential cooperation of legal, police and prison authorities.

In addition, APT trains and provides information to professionals working at places of detention, and by means of carefully directed preventive programmes actively works for the recognition and establishment of legal norms and standards against torture, fosters dialogue between (inter)national human rights organisations, and opposes all forms of discrimination and repression. With the purchase of the print portfolio "Artists against Torture", you will actively help support the human rights organisation APT. The portfolio can be bought in its entirety (in a limited edition with 19 original prints) directly from APT. Price on request.