1919 - 2019: Works from the Marli Hoppe-Ritter Collection
26 May – 15 September 2019


This presentation of the collection gives an overview of the developments in Geometrical Abstraction from 1919 to the present. With a selection of some 70 works, which includes numerous new acquisitions, the show focuses especially on painting and is rounded off by a number of reliefs and art objects.

The exhibition begins with collages and paintings by the historical avant-gardes: using a visual language based on pure forms and colours, the artists of the Bauhaus, the abstract hannover and international Constructivism strived to fashion a better world for a new society. Already by the first decades of the twentieth century Paris had become a centre for abstraction, and even in the forties and fifties it remained a melting pot for progressive artists. Among the major protagonists was Auguste Herbin, who developed a system of painting designed to lend visibility to a "spiritual reality".
With Josef Albers and Johannes Itten, a number of whose paintings are being shown from the sixties, two outstanding teacher-painters will feature in the exhibition who constantly investigated the effects of colour. Even though their works are based on serial principles, the colours always come into their own as a lively, gently vibrating phenomenon. Against this, the art of the Zurich Concretists and also the Hard Edge painters is marked by sobriety and precision. While the paintings of Camille Graeser, for instance, are constructed on the basis of logical relations between the forms, the contrasting colour surfaces in Günther C. Kirchberger's works have a signal-like impact. Contemporary works show us that every imaginable material can act as a vehicle for aesthetic alienation. Thus Henrik Eiben playfully explores the sensual qualities of stainless steel, gloss paint and leather, transforming these into a monumental folded object. Other works show for their part that even the visual ideas of the avant-gardes can be used as a springboard for new, original visual approaches.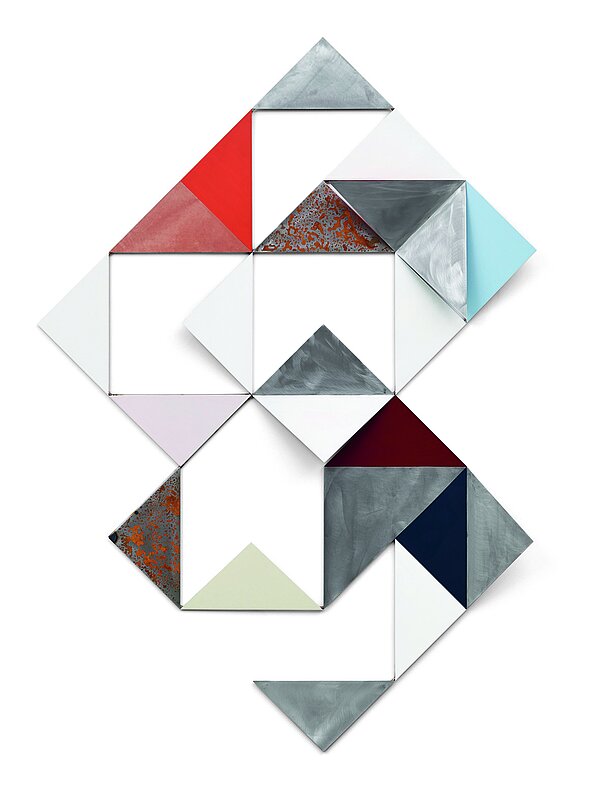 Participants:
Josef Albers, Henryk Berlewi, Max Bill, Alighiero Boetti, Sándor Bortnyik, Leo Breuer, Geneviève Claisse, Hugo Demarco, Walter Dexel, Henrik Eiben, Rita Ernst, Adolf Fleischmann, Otto Freundlich, Winfred Gaul, Jean Gorin, Camille Graeser, Joachim Grommek, Auguste Herbin, Erwin Herbst, Hannah Höch, Johannes Itten, Rudolf Jahns, Günther C. Kirchberger, Paul Klee, Ivan Kljun, Jim Lambie, Thomas Lenk, Jean Leppien, El Lissitzky, Verena Loewensberg, Richard Paul Lohse, Gerd Meyer-Helldiek, Bruno Munari, Aurélie Nemours, Mario Nigro, Toby Paterson, Mauro Reggiani, Christiane Reiter, Alexander Rodtschenko, Karl Peter Röhl, Bernhard Sandfort, Annette Sauermann, Paolo Scirpa, Kurt Schwitters, Stephanie Senge, Peter Staechelin, Katja Strunz, Manuela Tirler, Ilja Grigorjewitsch Tschaschnik, Francesco Vezzoli, Friedrich Vordemberge-Gildewart, Andor Weininger, So-Ah Yim