Programs for Children and Youth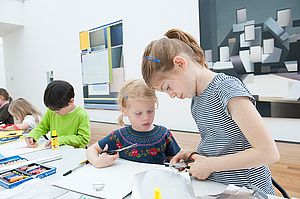 Free entrance for children and youth up to 18 years.
 
Each of our younger visitors receives a cost-free kimuri art puzzle to entertain and guide them around the exhibition by means of a series of quiz questions and riddles.
Not possible at present.

 
Creativity Workshop for Kids
A two-hour program allows children to explore the themes and motifs of the exhibition in a playful, imaginative way. After a special children's tour of the Museum, it is the little ones' turn to be creative.
Dates: on selected dates during school holidays. Please check the calendar.
Reservations must be made by phoning +49(0)7157.535 11-40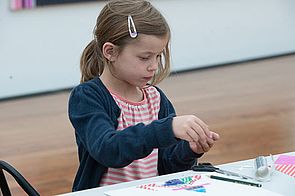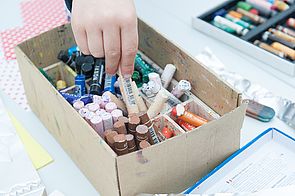 Children's Birthday Celebration
Happy Birthday in Museum Ritter! A really special afternoon is ready and waiting for all our birthday boys and girls. And they will be able to discover 20th and 21st century art in a playful and creative way.
Duration: 2 hours, cost per group € 90, (weekend / public holidays € 110)
Reservations must be made by phoning +49(0)7157.535 11-40