22 May to 18 September 2011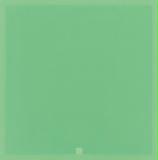 Antonio Calderara numbers among the foremost artists of 20th century Italy. Prior to arriving once and for all at his own artistic style, this self-taught artist experimented for many years with a variety of styles, painting landscapes with an impressionistic air, still lifes in the manner of Morandi, as well as portraits and melancholy figure paintings.
During the 1950s he simplified his composition, making his paintings more frontal and planar. His favourite motif was often the hazy landscape of Lake Orta in upper Italy when the sun dipped it in pastel hues, for this was where he lived for many decades. In his Lake Orta works, he achieved an ever-increasing degree of abstraction. Landscape and architecture soon became completely stylised and resolved into geometrical shapes.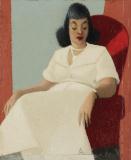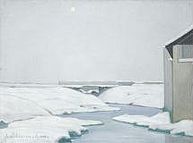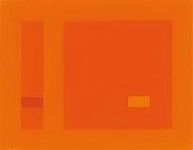 From then on, Antonio Calderara's painting turned to a planar non-objectivism centred on colour and light. In these works the surface dissolves into subtly nuanced fields of colour; the picture space became purely a space of light that seems literally to glow from within.
The exhibition presents some 50 works that provide an excellent overview of this great Italian artist's oeuvre. The main focus will be on Calderara's abstracts from the late 1950s onward.
Illustrations from upper left to lower right:
Antonio Calderara:
Antonio Calderara:
Attrazione Quadrata, 1963
Ein Werk aus "Die Geschichte vom Orta-See" (6-teilig), 1976
Figura, 1949
Silenzio bianco, 1932
Spazio Luce, 1962