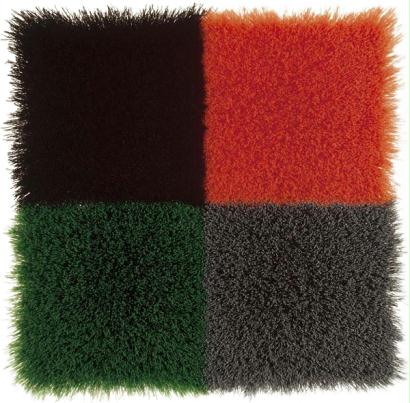 Ottmar Hörl
Pieces of Broom, 1998
Broom, aluminum
25 x 25 x 9 cm
Ottmar Hörl's works are concerned with the aesthetic of everyday culture. He defines the idea of sculpture as an "organizational principle" and discovers this principle in his environment. One possibility is standardization. Whether hanging file or deposit bottle, a majority of everyday objects is normed.
The work Besenstücke (Pieces of Broom) is assembled from four quadratic parts of real brooms, as they can be acquired in any hardware store. This, however, is not a ready-made, as the object itself is not declared an artwork. First the selection and the assembly, under aesthetic angles, transforms the profane in art. The viewer's perception is steered toward the extraordinary aspects of common things, but also to their exchangeability and therefore the nonexistence of the individual. Life conforms to a DIN (German industrial) norm.


1950 born in Nauheim  
lives and works in Nuremberg and Wertheim