Vera Molnar. Promenades en carré
18 October 2020 until 11 April 2021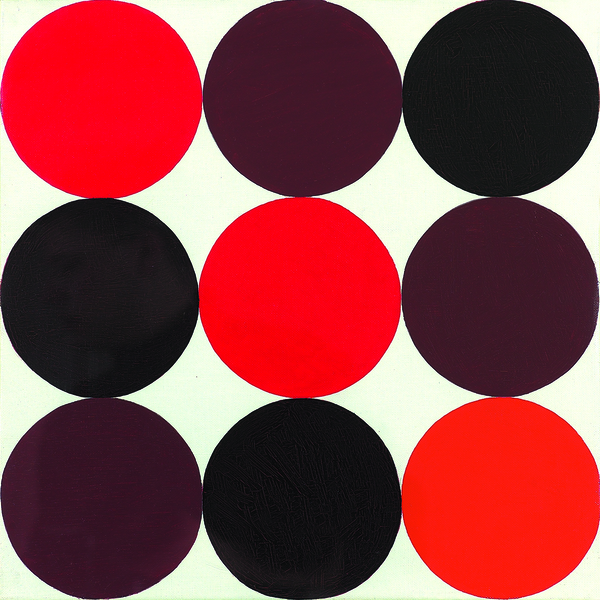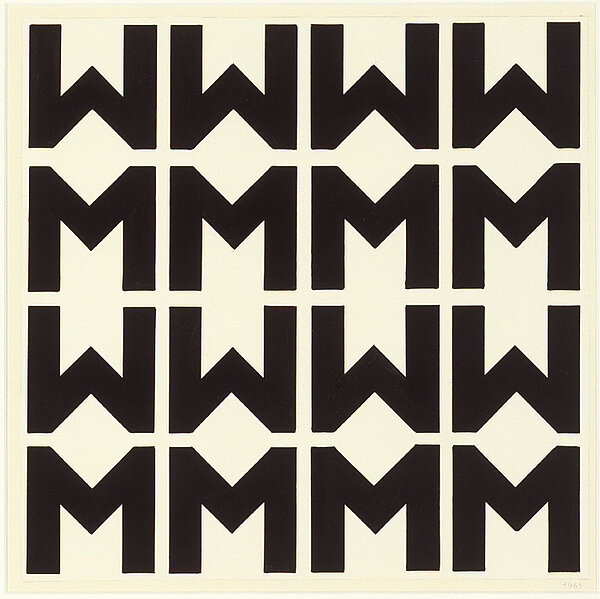 Vera Molnar is regarded as one of the foremost female practitioners of constructive concrete art and is one of the first ever women artists to produce works with a computer. Right from the outset, a fascination for systematic experimentation has been central to the work of this Hungarian artist who has resided since 1947 in Paris. And over the decades she has remained faithful to her aesthetic direction as a painter and drawer, and to her fondness for geometric imagery. With her focus set firmly on elementary forms such as square, circle and line, she has developed a large number of series that invite the viewer to stroll through her visual worlds, that bear the impress of variation, transformation and dis-order.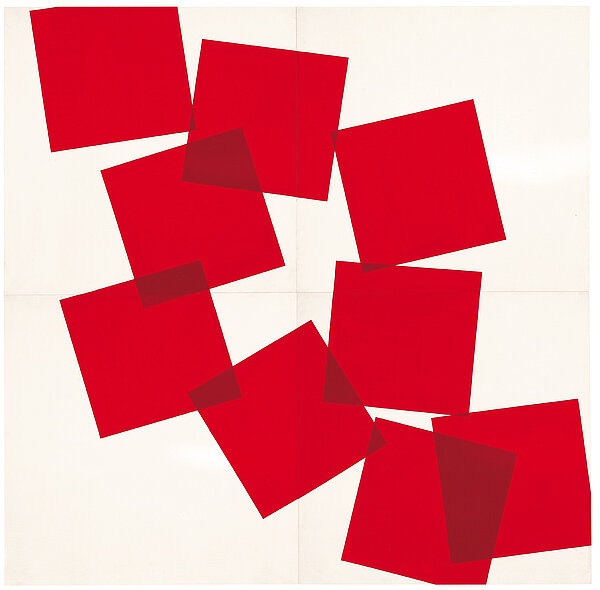 The early years in Molnar's career came at a time when traditional notions about art underwent fundamental questioning. Her rejection of subjective decisions and compositional considerations as means for arriving at images led Molnar from 1959 onward to pursue her "visual researches" using a combinatorial approach she termed the "machine imaginaire". Then in 1968 she at last had the opportunity to work with a computer, which with the help of pre-programmed algorithms opened up an unexpected diversity of "unimaginable" visual outcomes.
Vera Molnar is represented by numerous works in the Marli Hoppe-Ritter Collection. Which means the time to show the full range of her work in a solo exhibition is long overdue.
Featured here are works from 1942 to this day, arranged in a series of open chapters that do proper justice to Vera Molnar's creative output: the visitor can view early drawings, gouaches and alphabet letter pictures that visualise her search for symmetry und serialism. A suite of computer plots and paintings presents, on the other hand, deformation, slippage, and chance as artistic principles.
In addition, a large number of works are included that testify to her repeated inquiries into the colour red and works from art history. A special highlight in this presentation is a completely new work that Vera Molnar has created together with light artist Adalberto Mecarelli to mark her 96th birthday.
1924 born in Budapest
1942–47 studied painting, art history and aesthetics, Budapest Academy of Fine Arts, Hungary
1947 moved to Paris
1960 co-founder of the GRAV (Groupe de recherche d'art visuel), Paris
1968 first computer-generated artwork
1976 first solo show, Gallery of the Polytechnic of Central London
1985–90 tutor, Faculty of Fine Arts and Aesthetics, Université Paris I Sorbonne
2005 first recipient of the d.velop digital art award
2012 made a Chevalier de l'ordre de la Légion d'honneur
2018 recipient of the Prix AWARE
Vera Molnar lives in Paris.
Pictures:
9 ronds, 3 couleurs, 1966, photo: Gerhard Sauer
M comme Malévitch, 1961
9 carrés dispersés par le vent du large, 1999/2001
Hommage à Renoir, 1968, photo: Gerhard Sauer