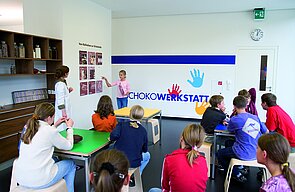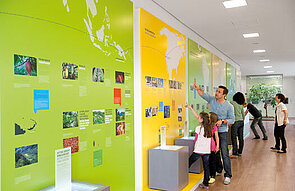 What does a cocoa tree look like? How does a cocoa bean become a bar of chocolate? How does the yoghurt filling get inside? Use your senses of sight, sound, smell, taste and touch to reveal all the secrets of the "Food of the Gods" and explore the world of chocolate through play. The interactive Chocoexhibition offers an alternately tour to the visitors.
 
Or browse through the Chocoshop at your leisure, discover new varieties and try them out at the Chocobar. By the way, there are always some great deals at our factory outlet. Let us surprise you!
Chocofans create their own Ritter Sport chocolate and packaging with the help of educators in the Chocoworkshop.
 
For information please call +49(0)7157.97-1704 or visit Ritter Sport Colorful Chocoworld