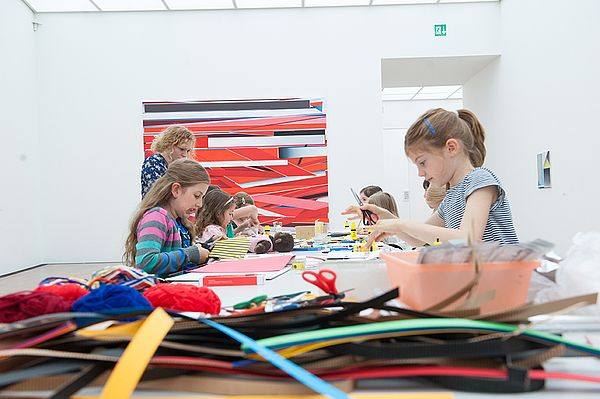 Creativity Workshop for Kids
A 1,5-hour program allows children to explore the themes and motifs of the exhibitions in a playful, imaginative way. After a special children's tour of the Museum, it is the little ones' turn to be creative.

Thursday, 5 January, 23 February, 13 April, 2.00‒3.30 p. m.
€ 6 (including material)
Reservations must be made by phoning +49(0)7157.535 11-40