Programs for Schools and Nursery Schools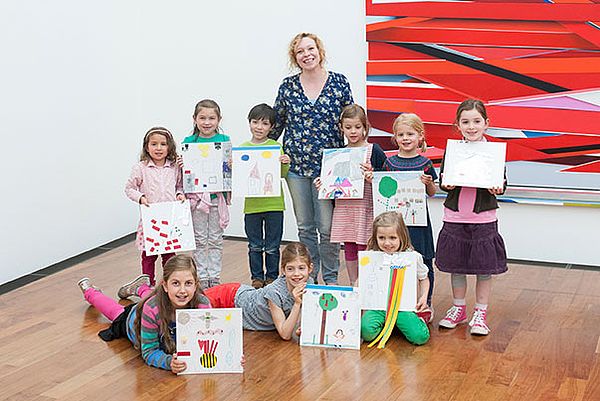 You are interested in booking a program for children or pupils? Please contact Elisabeth Speck-Müller to help you with any questions.


+49(0)7157.53511-40 
speck-mueller@museum-ritter.de
Or use the booking form

New: Guided tours for pupils starting at 10 a.m. can be booked now. 
General tours and themed tours for all ages
These lively tours aim at stimulating dialogue while looking largely at abstract geometrical art.

Duration: 1 hour, cost per group € 70, each tour max 23 participants plus two teachers
Apart from general tours, tours can also be booked on special themes, such as:

- Form and Colour
- Chance as a formal principle
- Abstract – Concrete
- Art in Motion
- A Look behind the Scenes – A Museum's Activities and Tasks
- A Building for Art, Architectural Tour

We would be happy to met your own topic wishes.
Creativity Workshop for all ages
With our creativity workshop programme, pupils have the chance while still in the museum to respond creatively to what they have seen during the themed tour.

The creativity workshop is preceded by a guided tour of the exhibition.
Total duration 2 hours, cost per group € 90