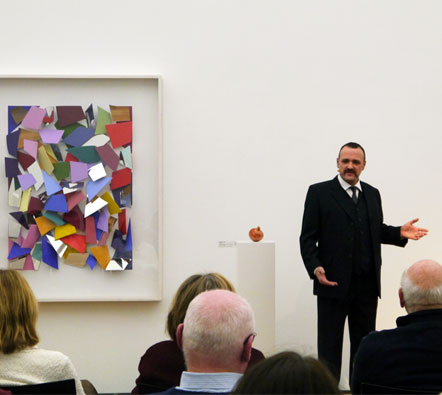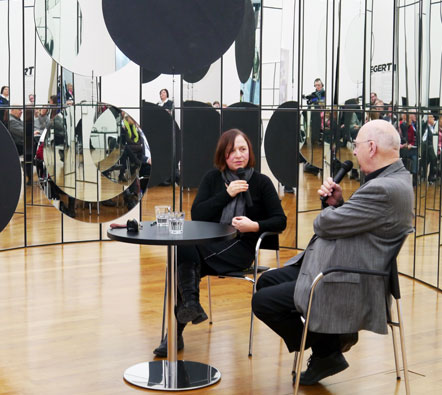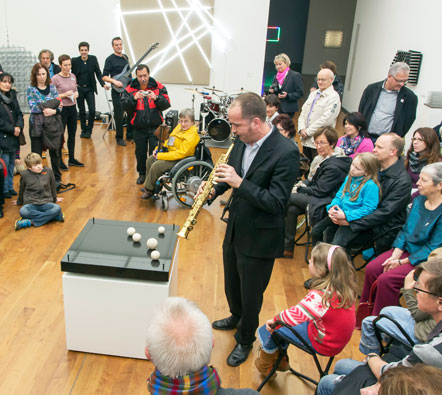 Guided tour by the director Dr. Barbara Willert
Sunday, 16 June, 3.30 p.m.
Matineée with Hans Jörg Glattfelder
To celebrate Hans Jörg Glattfelder`s 80 th birthday Museum Ritter invites you to a talk with the artist followed by sparkling refreshments.
Sunday, 8 September, 11 a.m.
Guided tour by the curator Hsiaosung Kok
Sunday, 4 August, 3.30 p.m.
Flower Power - Floral Encounters with Art
Art from the Marli Hoppe-Ritter collection in dialogue with arrangements by the renowned
florist Thea Kornherr.

Opening: Tuesday, 9 July, 11 a.m.
Duration: approx. one week

Special Tours Accompanying "Flower Power"
An expert`s insights with Thea Kornherr and art historical reflections
Saturday, 13 July and  Sunday, 14 July, 3.30 p.m.
Musical tour of the exhibition with the band The Jazzmates, with elucidations
by art historian Christine Klenk.

Sunday,  7 July and 15 September, 4.30 p.m.
Pages Rooms - an Artists`Books Project
"Lienienscharen", the platform for contemporary drawing in Stuttgart, presents a mobile bookcase with artists`books in the Museum foyer.

Tuesday, 6 August to Friday, 6 September
Melanie Grocki, Barbara Hindahl and Maria Grazia Sacchitelli present their artist`s books.

Thursday, 8 August, 6 p.m., cost € 6 (incl. admission to the museum)

Open Air cinema in the Museum passage
Summer nights at the cinema in co-operation with "Kino vor Ort"
Tickets: €10 (inkl. admission to the museum, evening box office only)

Samstag, 3 August: "The Girl with the Pearl Earring" ["Das Mädchen mit dem Perlenohrring"]
Samstag, 31. August: "Banksy - Exit Through the Gift Shop"

the films start at 9.30 p.m.
We show you the highlights of the exhibitions.
You only pay the admission to the museum.

Every Sunday, 3.30 p.m.
Combine your visit to Museum Ritter with exquisite culinary delights at the historical Gasthof Krone at the foot of the Schlossberg, close to the Museum. The cultural prelude consists of a one-hour tour of the current exhibition at Museum Ritter, in which you will be presented with the leading works on display. And afterwards your hosts Erik Metzger and Matthias Gugeler will welcome you inside their cosy restaurant or to the romantic summer terrace at Gasthof Krone, where they will treat you with special delicacies from their kitchen.

Dates in 2019:
Sunday, 5/26, 6/30, 7/28, 8/11, 9/15

The exhibition tour begins at 11.30 a.m. in the foyer at Museum Ritter. The culinary delights at 1 p.m. at Gasthof Krone.
 
Culture-Gourmet adults: 72 euro, (68 euro reduced)
Reservations must be made by phone:
Gasthof Krone, Tel. +49 07157. 40 88 49
www.krone-waldenbuch.de