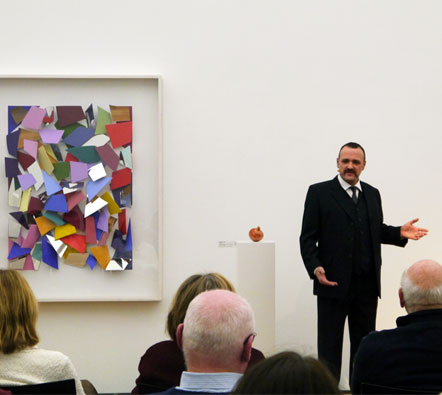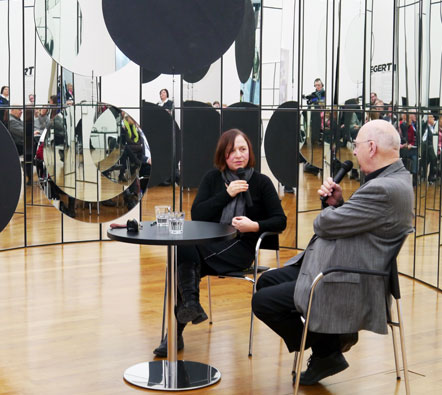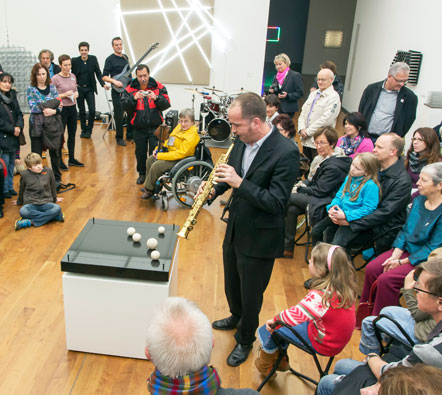 We introduce you into the Museum Ritter and the aCTUAL exhibitions by means of short-time tours each Sunday. You only pay the admission to the museum.
The tours begin Sunday at 3.00 and 3.30 p.m. in the passage of the Museum Ritter.
Reservations must be made by Friday, 4.00 p.m.:
besucherservice@museum-ritter.de
+49(0)7157.53511-40
Please note: A minimum distance of 2 meters (2.5 yards) must be maintained to others. Otherwise visitors are required to wear a mask covering mouth and nose during the tour.
Combine your visit to Museum Ritter with exquisite culinary delights at the historical Gasthof Krone at the foot of the Schlossberg, close to the Museum. The cultural prelude consists of a one-hour tour of the current exhibition at Museum Ritter, in which you will be presented with the leading works on display. And afterwards your hosts Erik Metzger and Matthias Gugeler will welcome you inside their cosy restaurant or to the romantic summer terrace at Gasthof Krone, where they will treat you with special delicacies from their kitchen.

Available dates 2020: Sunday, 11/29, 12/20

The exhibition tour begins at 11.30 a.m. in the foyer at Museum Ritter. The culinary delights at 1 p.m. at Gasthof Krone.
 
CultureGourmet adults: 72 euro, (68 euro reduced)
Reservations must be made by phone:
Gasthof Krone, Tel. +49 07157. 40 88 49
We request your comprehension in case of any changes we may take concerning the outline of the events.