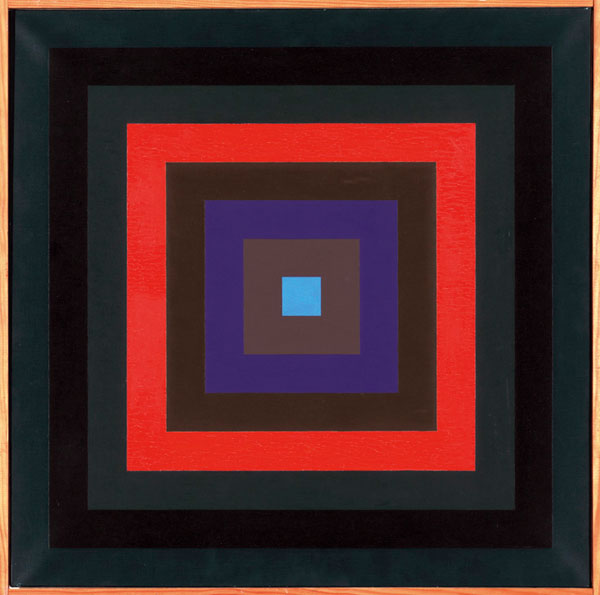 Aurelie Nemours
La Nuit de Baudelaire, 1973
Oil on canvas
60 x 60 cm
© VG Bild-Kunst, Bonn 2020

1910 born in Paris  
2005 died in Paris

Since 1953, after concerning herself with Mondrian's art, there have been almost no bent lines in Nemours' paintings. She limits herself to forms with right angles, arranged parallel to the borders in the painting.
Color is the central means of design for Nemours. She equates form with color: they are identical to each other. Her artistic concept is reminiscent of Lohse in her later endeavors to completely separate color from form. In opposition to these efforts toward harmony, however, Nemours avoids following color rules to avoid a simple "decorative" effect.
An important source of inspiration for the artist is the emptiness in which she sees energy, which is requisite for life and art. The existence of emptiness gives the individual the opportunity to design himself - or an artwork - and so to fill a vacuum with one's own creativity.